I can't believe.....
.....I'm doing this, posting instead of reading/studying/memorizing the absurd number of pages I have been assigned for tomorrow.
Vet School is no joke, apparently, and they seem bent on drilling this concept very thoroughly.
L'hai voluta la bicicletta? Ora pedala!
Anyway, I just wanted to say thank you to all that have sent me good thoughts and emails, and apologize if I have not answered. My email address book is at work still, but I should have it tomorrow, so I hope to catch up.
And I also wanted to reassure you that I do still knit. In fact I have somehow managed to produce this
One-Skein-Wonder
since start of school, 3 days ago. With reading and listening to orientation seminars, it seems knitting time is still available. So far.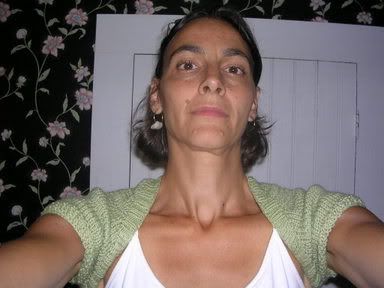 Kindly excuse the abismal photograph, my trusty photographer Maddie is away camping. Another reason for which I should use my time wisely and go back to my books!