When I am a 100 years old....
maybe I will get back to blogging....
And this is what my Maddie is planning to do, when she turns 100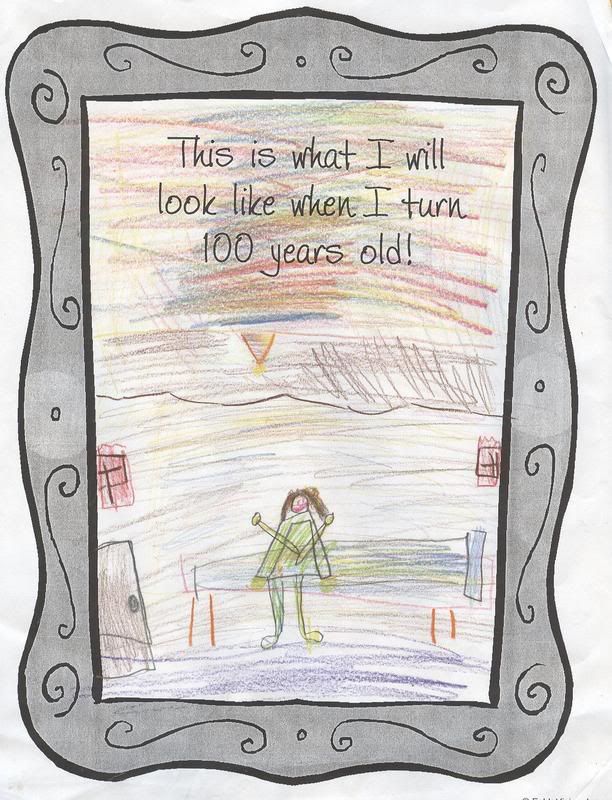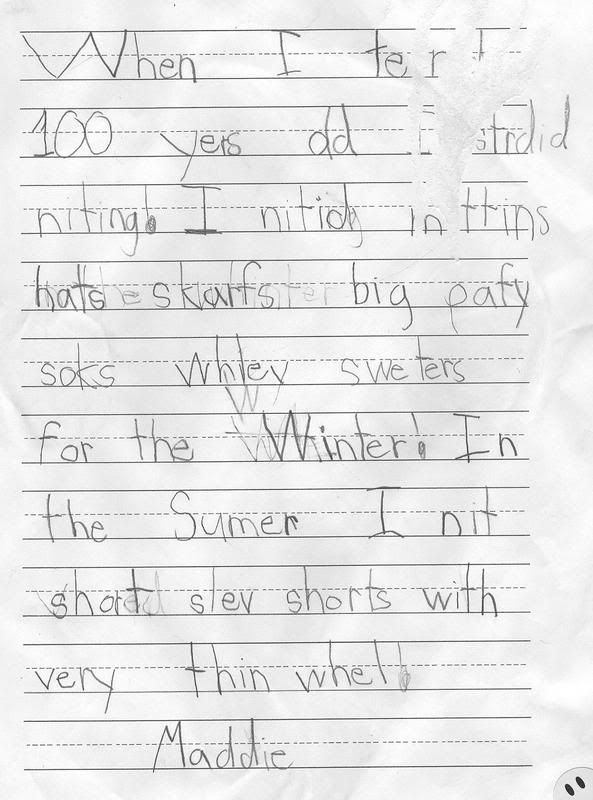 Good plan, I think!
Now, does she think I am 100 already, or that knitting is just for old ladies?
I did ask, you know, just in case! It turns out that she thought knitting just took a long time to master, but when I told I could teach her now, she was thrilled.
Only just not thrilled enough to sit still and try it, yet!