Yarn Diet for Charity
What a great idea! Thank you
Abby
!
That was just the incentive I needed to go trough my stash and not buy anymore yarn. If I am smart/hard working enough, I'll begin to see a dent in the amount of wool that litters my living room.
I have the first 5 projects lined up already:
1) Pick-Up Diamonds Helmet, from the latest Knitters Magazine (I do not have the magazine, but I browsed through it and had a good look the pattern, hopefully I'll be able to fudge it).
2) Mittens, using
Amy
's fabulous handspun, which I won during her fun election contest last November.
4) China Cloud, by K. Fassett,
Rowan
Mag 28. I started it about a year ago, but neglected it for a long time, it is time to pick it up again and finish it.
5) My longest WIP, Mayqueen by
Jean Moss
, which I started over 2 years ago (different colorway). I did the back, then realized that it was way too big for my daughter and put it aside. If I could finish it, it would fit her now.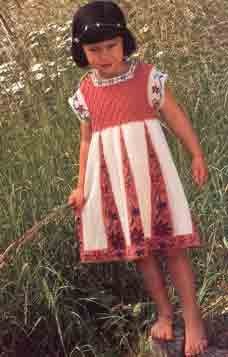 The last two will take a while to be completed, this diet might well last a good long time!
Why does the sentence
the Road to Hell is paved with Good Intentions
come to mind?